Meet our founder, Alan Stein.
Alan Stein has hired 2000 people while working at Salesforce, Meta, American Express and Google, where he won Manager of the Year. He has seen first-hand that owning your career in technology is a skill — and that he can create a curriculum to teach it.
Alan helps anyone with ambition to accelerate their personal path and achieve their aspirations. But he is especially committed to closing pay gaps and helping undervalued, underestimated, and underrepresented people level the playing field.
While he was still actively in the game, Alan left to dedicate all of his time and resources to others through Kadima.
Alan brings real talk and inside info to your side. (And after 3 decades in business, he has been through 5 layoffs and gotten jobs faster than average without falling behind in his career. He gets it and can get it done.)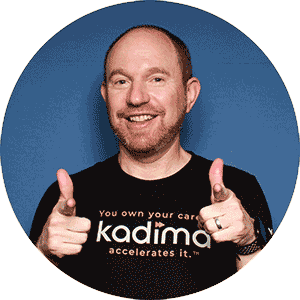 Kadima has helped our clients secure jobs at top tech companies: