Get More Interviews: Unlock Your Next Opportunity
Join Alan live on Wednesday, February 1st, 2023 at 12pm EST (UTC-5)
During this Free Masterclass, Alan will be sharing the most efficient and effective ways to get an interview. With a real live human. Yep, get past the ATS. Get noticed out of the pile of digital resumes and 875M LinkedIn profiles to get seriously considered for the job you aspire to land.
Zoom limits our spots; once we hit capacity, we can no longer accept additional registrations. So, if you snooze, you lose.















Apply for the RIGHT roles
Learn how to decipher job postings so that you apply ones that lean into your strengths.
Apply for the RIGHT roles
Apply at the RIGHT time
Roles from attractive companies are hired on a first-come, first-served basis. Know how to use this to your advantage.
Apply at the RIGHT time
Apply at the RIGHT places
Not all job boards are created equally. Learn why you should not rely on applying through LinkedIn, Indeed, Glassdoor and other 3rd party job sites.
Apply at the RIGHT places
Get all your questions ansered
We leave plenty of time for Q&A at the end. If you join live, bring your questions. Alan loves to help people in real-time, and will often stay way beyond the event's scheduled time to answer as many questions as possible.
Get all your questions ansered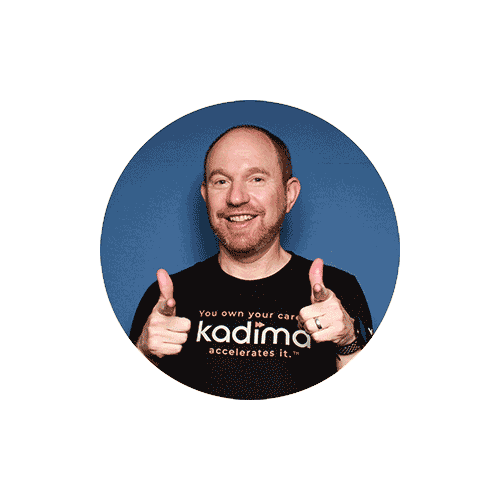 Alan Stein
Founder, CEO & Chief Accelerator

Alan is a top 1% interview expert in the world. He has interviewed for hundreds of jobs, received 5 dozen offers in his career, and was hired at 21 companies in his career including Google, Facebook, Salesforce, Tableau, American Express, Baseball Teams, Venture Capital firms, and startups. He has also interviewed thousands of people, including more people than anyone else across all of Google in 2015.

Alan is not a recruiter. Rather he is a Career Accelerator. He will tell you how the game is played, how to exploit inefficiencies, and most importantly how to Own Your Career. If you don't believe the hype, check out his LinkedIn profile and read the countless testimonials on LinkedIn and sprinkled across the Kadima Careers website.

On a personal note, Alan loves dogs, his three kids, his one amazingly supportive wife, and lives in Brooklyn, NY.
Alan Stein